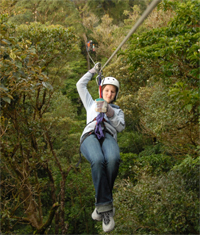 La IGUANA GOLF COURSE - Enjoy 18 holes of championship golf within Los Suenos Resort. Designed by Ted Robinson Jr., this par - 72 course combines incredible scenery with challenging golf. Abundant wildlife including monkeys, macaws, toucans and even three-toed sloths are a common sight. Bring your clubs or rent them from the Pro Shop and enjoy a round of golf as you wind your way through a wildlife reserve.
ZIP LINES AND CANOPY TOURS - Hanging from a Zip Line 500 feet off the ground and traveling a distance over a mile - absolutely the ultimate way to see the surroundings, rain forest or deep river valley. Along the way you may gain a few friends that live in the trees. Maybe the Zip Line is a little too adventurous. Then you can chose to do a Canopy Tour on a tram. Enjoy spectacular scenery along the way; listen to how quiet is.
QUADS - Take a four wheeler tour to the back country. Over mountain tops, through river bottoms, in and out the rain forest and an occasional mud hole. This adventure is for the person who feels the "need for speed" - but not too fast or you may miss that Howler Monkey or Macaw up in the tree! Finish off with a ride along the beach and enjoy all the sights along the way.
HORSE BACK RIDING - If you consider yourself a "Gaucho," a Costa Rican Cowboy, then saddle up and take the ride of a lifetime. Well trained, mild mannered horses take you off the beaten trail through palm plantations, rain forest, rivers and the occasional waterfall. This is a wonderful, no-rush way to see all the lush vegetation. Notice all the wild bromeliads on the trees and the abundant wildlife.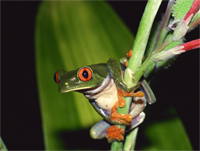 NATIONAL PARKS - Several national parks are within a one or two hour drive of Los Suenos. One of the best and most well known is Manuel Antonio. Located near the wonderful town of Quepos, it's a must see adventure. Professional licensed tour guides are available at the park entrance. After you visit the park, visit the quaint fishing village of Quepos and enjoy the shops and wonderful dining available along the winding mountain road that runs from the park to town center.
MASSAGE THERAPY - After a hard day fighting a Marlin, a Sailfish, golf, quads or any other adventure, treat yourself to something special. Exclusive to the clients staying in Casa Buen Dia, our Professionally Trained Massage Therapist will come to the Casa and either outdoors in our lush garden or inside with privacy, make all those sore muscles fade away.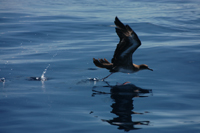 The Costa Rica Charter Boats and Reel Friends can quote and arrange any of these activities at the time of your booking or after you arrive in Costa Rica. All bookings made through us will receive a 10% discount. Full day and half day excursions are available and most include breakfast or lunch. We recommend booking your excursion at the time of booking due to the demand, especially during the high season.
Please
contact us
to learn how to book these and other activities.